---

Firm, Shape And Relax Muscles Of Your Hips, Butt, Abs, Arms, Back & Neck With No Hassle!
Best Results in Only 3-6 Weeks!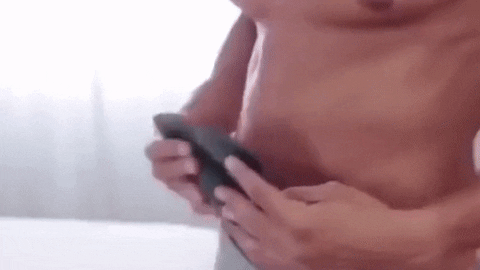 This trainer device will help you tone, tighten & sculpt your body the way you want it to be. 
Achieve a dream body in the convenience of your home!

BEST AT-HOME FIRMING DEVICE
If you're into fitness and firmer buttocks, inner thighs, and abdominal muscles, this device is your new MUST-HAVE in-home exercise equipment.
This easy and effective exercise is a fun way to strengthen and tone your body, while massaging your sore muscles! It's lightweight and small, but offers a thorough workout and relaxation wherever you choose to use it.
THE BENEFITS
ACTIVATE ABDOMINAL MUSCLES: this device 

sends electrical impulses at the frequency of 20hz through nerves to your brain. This is causing them to contract and relax effectively, this

 helps to tone, tighten and firm your muscles to achieve the body that you've always wanted
EXERCISE ANYTIME AND ANYWHERE: endless possibilities in training your abs, booty, arms, back, calves and legs in front of the TV, when doing the dishes, or even when taking a walk
MASSAGE TOOL: when you're not using it to tighten your core, the pads help in massaging and relieving sore muscles
COST-EFFECTIVE: save time and money on expensive gym memberships and allow you the convenience of getting amazing results without intense workouts
TIME-SAVING: you only need to train for 15-20 minutes/day to get that noticeable improvement in just 3-6 weeks
EASY TO USE: push-button operation with 6 modes and 10 intensity levels
SAFE TO USE: FDA approved, 100% skin-friendly and pain-free
FEEL CONFIDENT 
Are you ready to feel more confident than ever?
Tone up easier than ever before by harnessing the power of EMS (Electrical Muscle Stimulation) technology.
Join thousands of others who have transformed their bodies.
EMS technology used to be a secret closely held by top athletes, such as Cristiano Ronaldo, Usain Bolt, and countless others. They understand the powerful, body-shaping results that come from EMS.

Now you have access to those same results!
BUY NOW AND SEE THE DIFFERENCE YOURSELF!

FREQUENTLY ASKED QUESTIONS
Didn't find your answer? Email us at info@shopfitnesscrush.com.
For maximum and best results use it 5 times a week at least 15 minutes a day. You should be able to see noticeable and best results after 30-60 days.
Yes! It is very simple and easy to use, all you have to do is stick it to your body and press start! You will receive a detailed user manual with positions and pointers to maximize your results.
Yes! You can use this device while cleaning, cooking, reading, taking a walk, cycling, exercising and much more! You can wear it anywhere or doing anything.
Yes! It can be used on all parts of your body including back and neck! Except for toning your body, it can be used to relax tense muscles.
No! Our Toner was designed for both man and woman, all body shapes and all ages.
Yes! Many of our customers use Toning Bands as a device to relieve back and neck pain. It feels like a massage!
Our Muscle Toner will work on hairy bodies. Due to the hair, you may be required to change gel pads more often than usual. You can get them here.
Gel pad will help to stick the device firmer to your skin but is not a must. We recommend replacing it after 20-30 times of usage.
Our EMS is powered by AAA battery and certified by FDA to be safe for use. It is used by many athletes seeking a competitive advantage to build muscle faster.